Y'all.
Look at this army jacket of Big Silas's.
(my dear sweet FIL ... you may have seen him sneak into some posts ... he runs the
Davis Store
in Charlotte)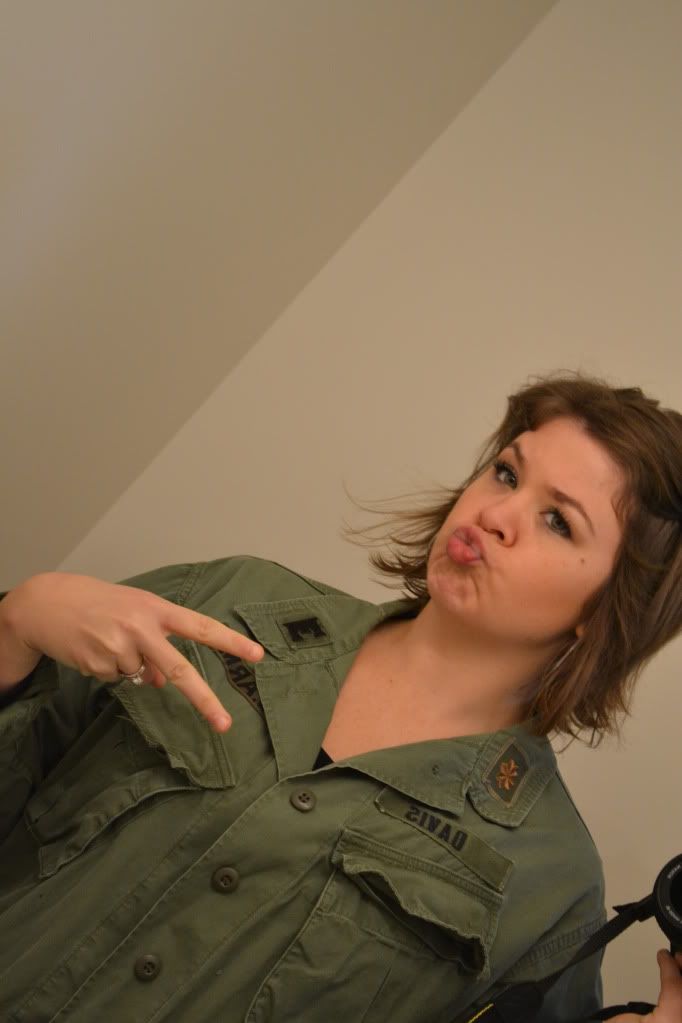 I tried it on just for fun, and kinda fell in love, since it pretty much fit.
He didn't have any use for it, and said, "It ain't like I can fit in it to wear it anyway."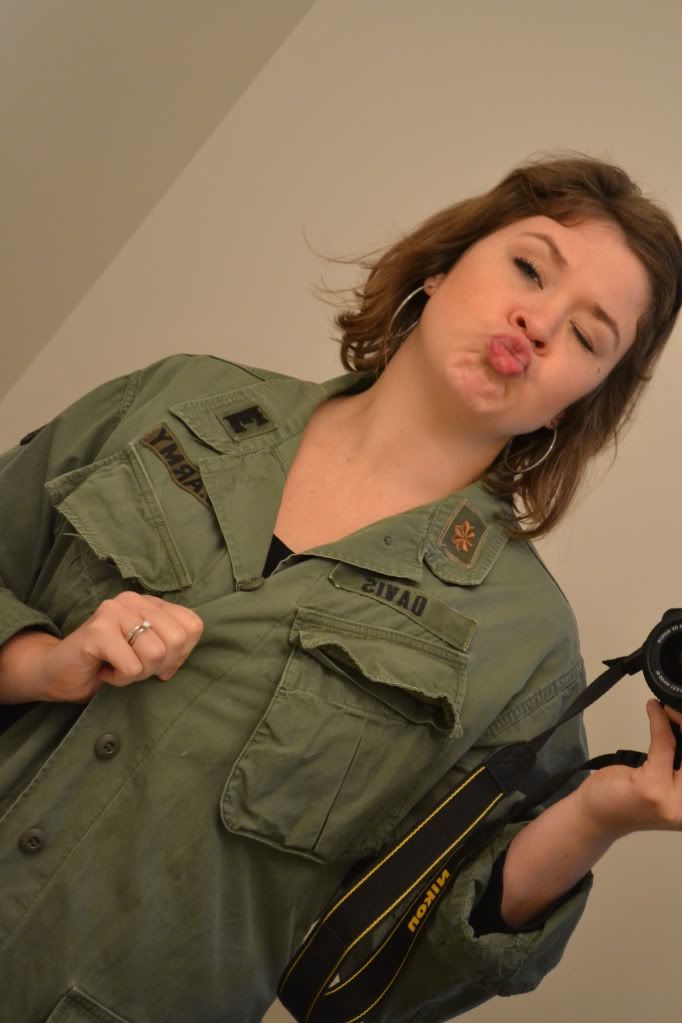 SCORE!!!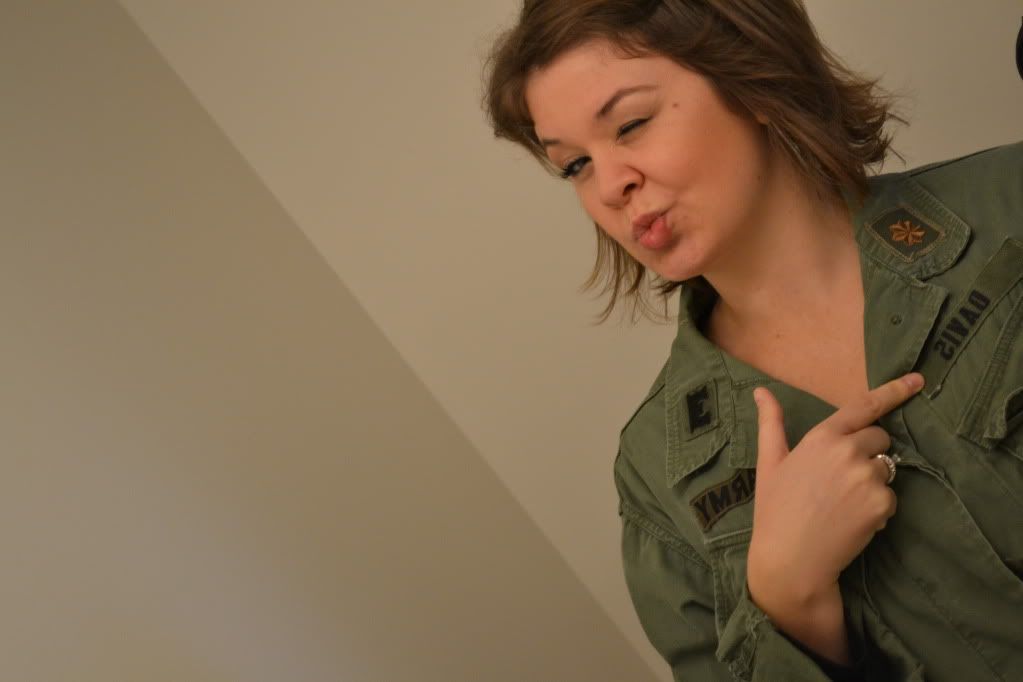 Look! It says DAVIS. Excitement!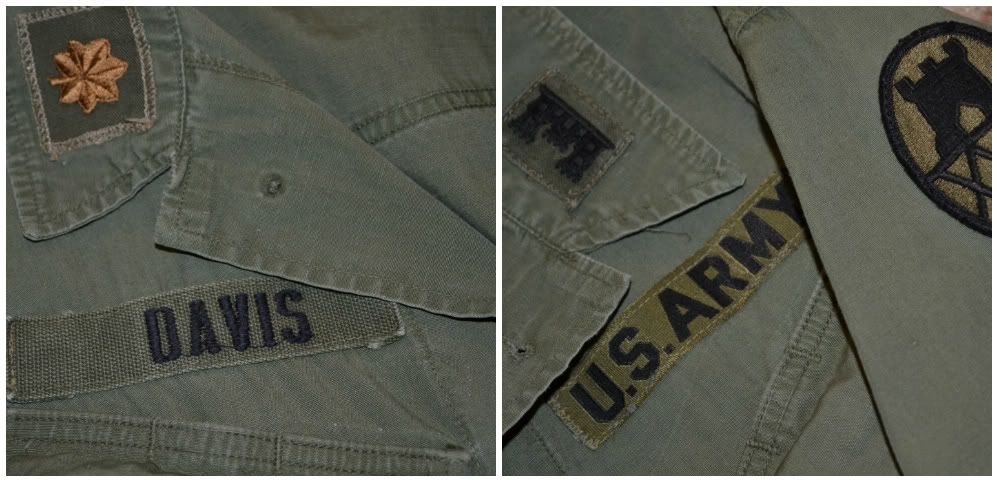 I love love love finding a use for somethin with a little history. Don't you?
Thanks Shug! And thanks to all of you who serve, and all of you families of those who serve! Rock that military gear with pride!