.... Lemme See Ya Do It.


Aiight, so, I just learned how to knit (and I use that phrase real, real lightly) at Thanksgiving. Thanks Kim!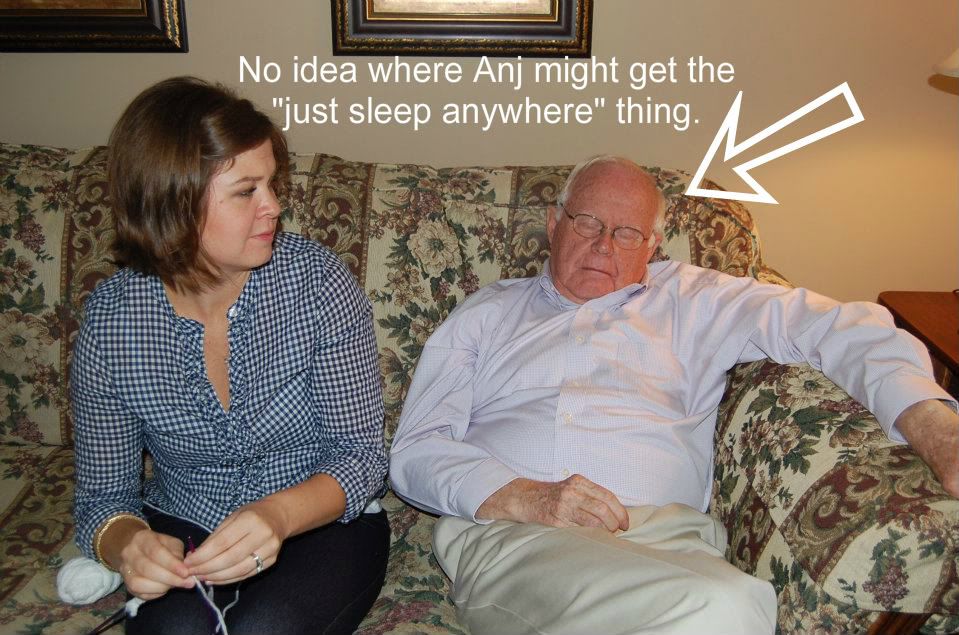 I learned the garter stitch, and it's really not bad! Granted, I did make a few boo boos. As in, I had to start all over after knitting like 15 rows because I was wrapping the yarn around the wrong way when I started a new row, which was accidentally adding another stitch each time ... sooooo, it kinda looked like a battle ship. Hahaha.
But, I LOVE this yarn -
Wool Ease Thick & Quick
, in Grey Marble (link is different color). The yarn moves easily and it's huge, and I love the chunky look. I used
Clover No. 13, 14 inch, 9 mm bamboo needles
. Also LOVE.
Now, I realize that there is a knitting "language/secret code". Sadly, I don't know how to read it or write it at this point. But, I'll tell you what I did in plain English .... I did 55 stitches per row, and then stopped knitting rows just shy of finishing off 2 full skeins of yarn so I'd have enough to bind it off, and made a big ole rectangle. (That one in the pic is actually a third skein, just so we're clear, shugs. ;) )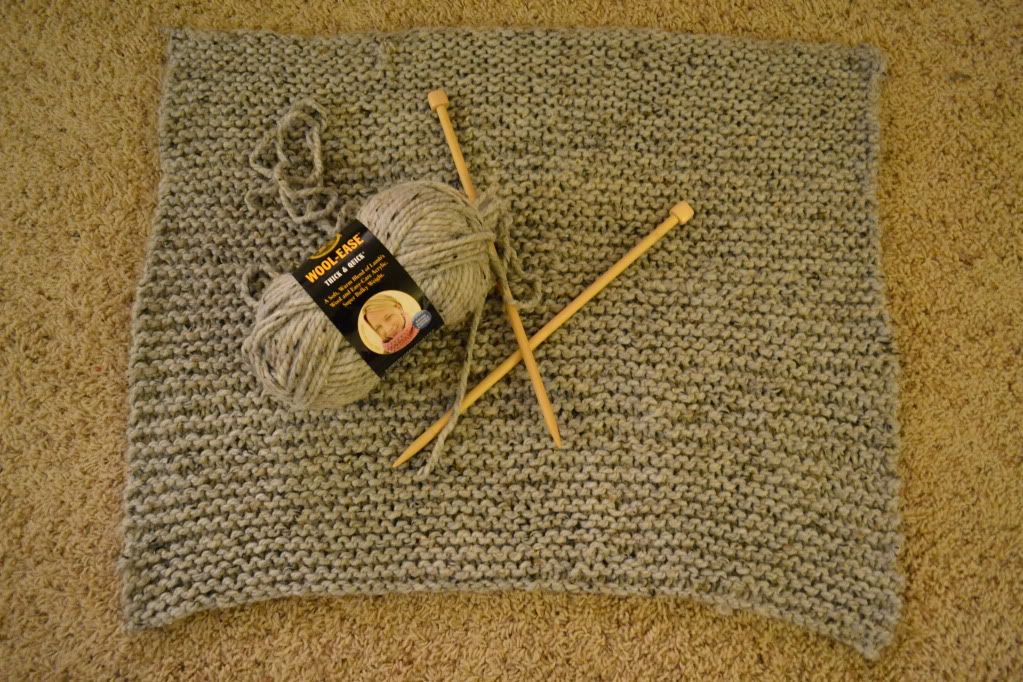 Next, I folded the rectangle to "meet in the middle" to make a seam.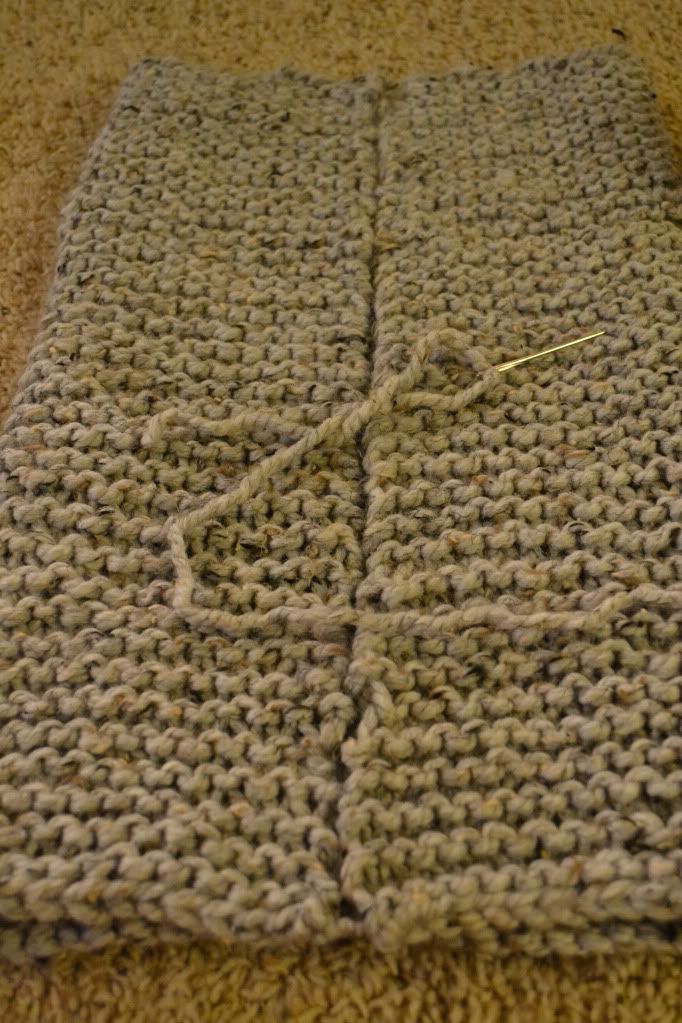 Then I took a yarn needle and stitched the seam shut, and just tied the ends off in a knot and cut the yarn.
Once the seam was stitched, I turned the cowl inside out so that the seam is less visible. (When you wear it, you'd want the seam at the nape of your neck, in the back.)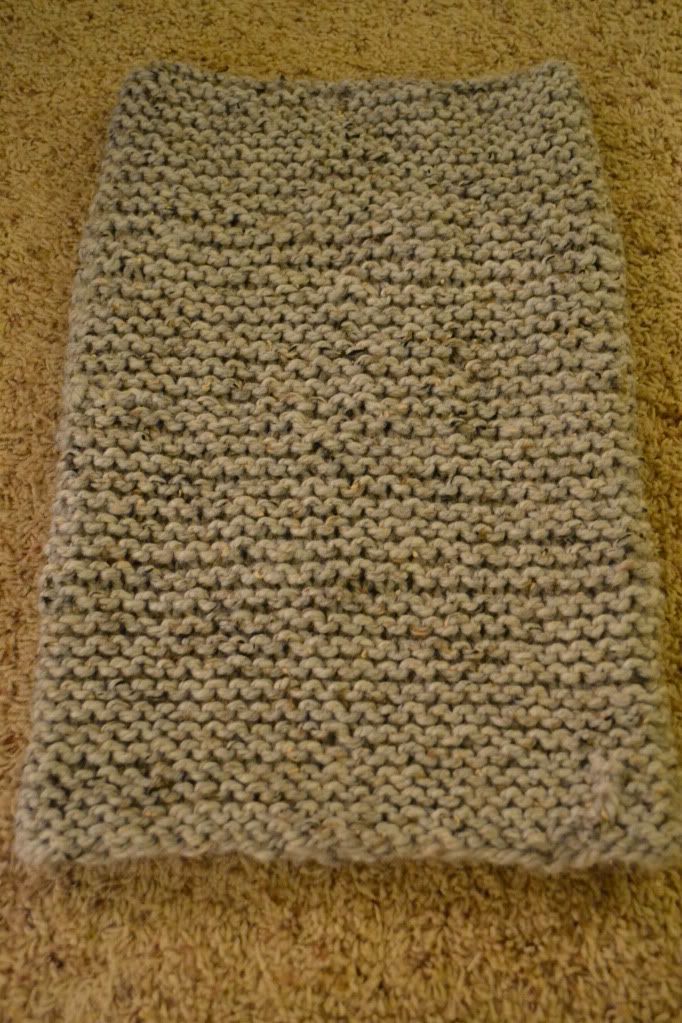 And TA-DOW!!! You got yourself a cowl! Whoop! Whoop!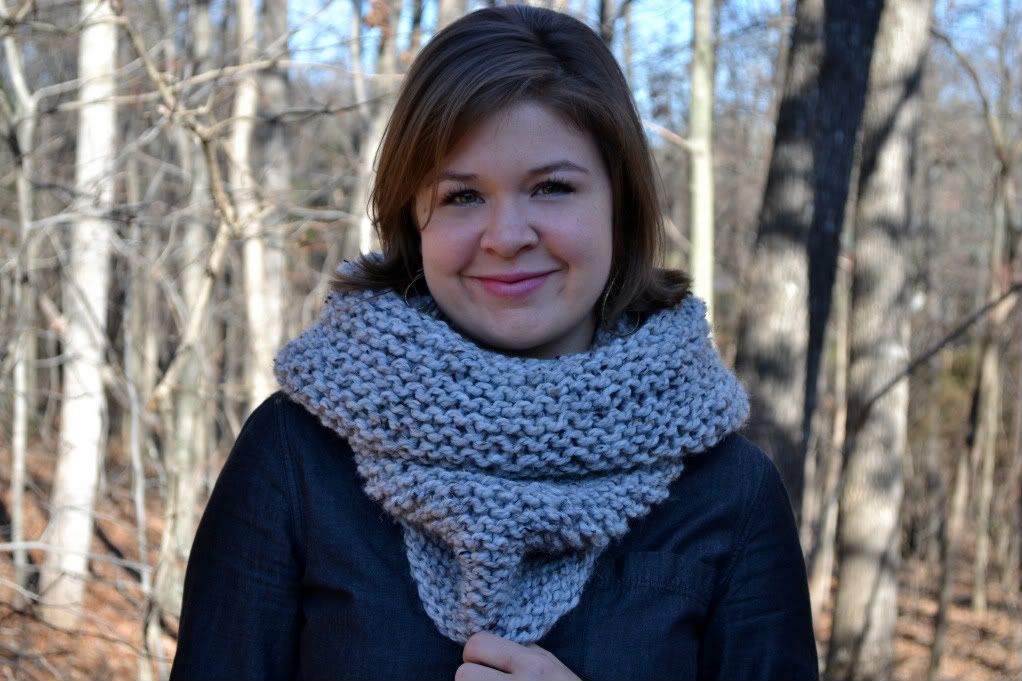 If you want yours less chunky than mine, you could use thinner yarn/smaller needles/less rows. (I don't know how to translate that into knitting language/secret code. Sorry, shugs.)
Oh, and since I was off by myself away from my Kim, I found this handy internet gem helpful for times when I was like, "Wait, what did she say to do when
this
happens?" ...
This video, in my humble opinion, does the best job of showing you how to cast on (get started), actually knit (garter stitch), and bind off (stop/finish the last row so it doesn't unravel). And, it's complete with some block rockin' beats. (Don't get too excited about that).
Now, go do it to it, shugpies. Make Mama proud.