Y'all.
Clearly, I wanted some super baller business cards.
I thought something catchy, but simple and "me" was needed.
And, given that it's photography, I wanted to use one of my own images.
I checked out
Vistaprint
, and was impressed with the ease of the use of the site, the prices, and most of all, the customer service.
See, I made a boo-boo and totally failed to enter my Groupon before I completed my order.
So, I go online to Vistaprint to check out my options, and they have the most handy chat feature.
Thank you, Vistaprint, for giving the customer an option to speak with you a) without a long wait and b) via a method other than the phone.

Within seconds, I was put in touch with dear sweet Leon, who hooked me right up.
He entered my Groupon code for me, and issued my refund even though it was no fault of Vistaprint's.
I got my cards and they are AWE.SOME.
I am in love.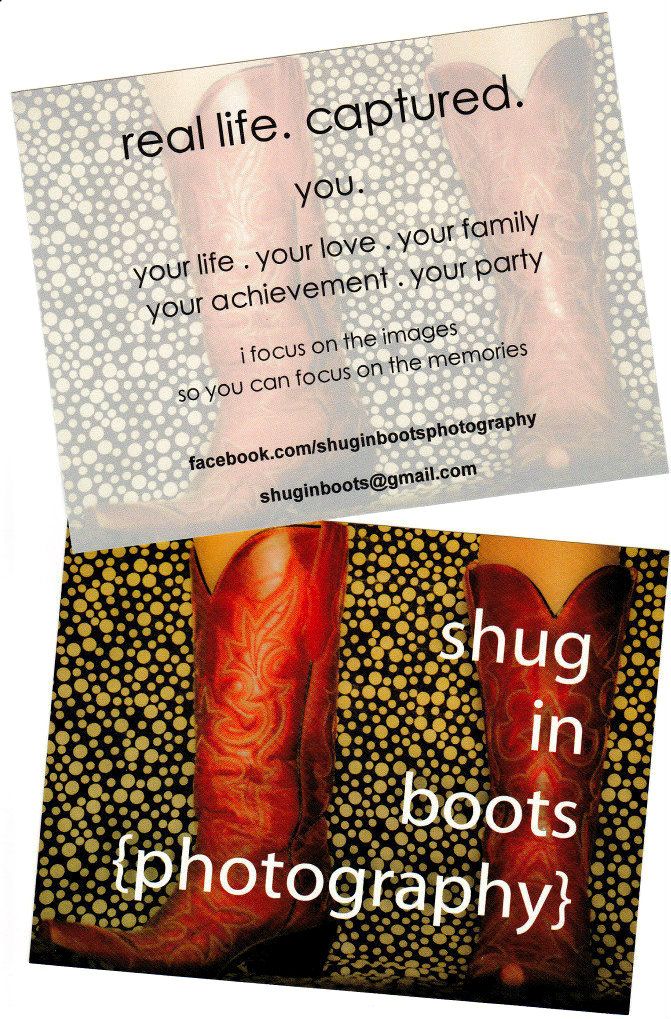 I also ordered this beyond fabulous mouse pad, as I will be using it quite frequently whilst writing this here bloggy and editing my photographs.
And there you go, folks.
*Note - not a sponsored post. I will never recommend anything here on the bloggy that I don't feel is super legit. ;)