okay.
first of all, i am not here to start a riot, but i feel like this happens super frequently, and it just doesn't make sense to me.
let's think about this rationally.
when you are invited to a baby shower, you are there to give the parents stuff they NEED.
likely, this is their first child, which means they have no idea what they are doing.
they have registered for things they NEED.
we all know that some people are afflicted by an overwhelming urge to buy a frilly gift for a girl, or an equally feminine crispy starched blue outfit for a boy, and no doubt, your generosity will be appreciated.
however - if you must buy some cutesy outfit, why not consider purchasing a gift from the registry as well?
i cannot tell you how many friends i know that have had showers and are left with so many things missing from the registry, but so many clothes that the child will literally not be able to wear them all, short of having three wardrobe changes a day.
this makes no sense to me.

and the gifts that are bought off the registry are of course, the ones without receipts.
6 pink outfits that look just like these 6 pink outfits from so-and-so with no receipt.
so you know where they end up?
goodwill.
not because the parents are asses.
but because the kid cannot wear it all before they outgrow it or they have 3 of the same outfit.
if you want to buy clothes, fine.
but -
* buy something off the registry to go with it
* always give a gift receipt
* buy a larger size - the baby will not be in 0-3 mos. forever. why not give the parents clothes to cover the first year instead of only the first three months? the kid cannot wear all that stuff before it outgrows it.
* consider the fact that this is 2012, soon to be 2013, and female children will not be emotionally scarred if they are not wearing pink every. single. day.
likewise, if you dress a boy in a button down with some pink on it, it does not mean he's gonna end up in therapy. who made this pink/blue shiz up anyway?
* consider the baby. are you buying something that will itch/irritate/cause the baby to scream?
while the outfits below are cutesy-pooh ... there is a such thing as too much pink.
looks like somebody hosed homegirl's closet down with pepto.
and outfits with words ...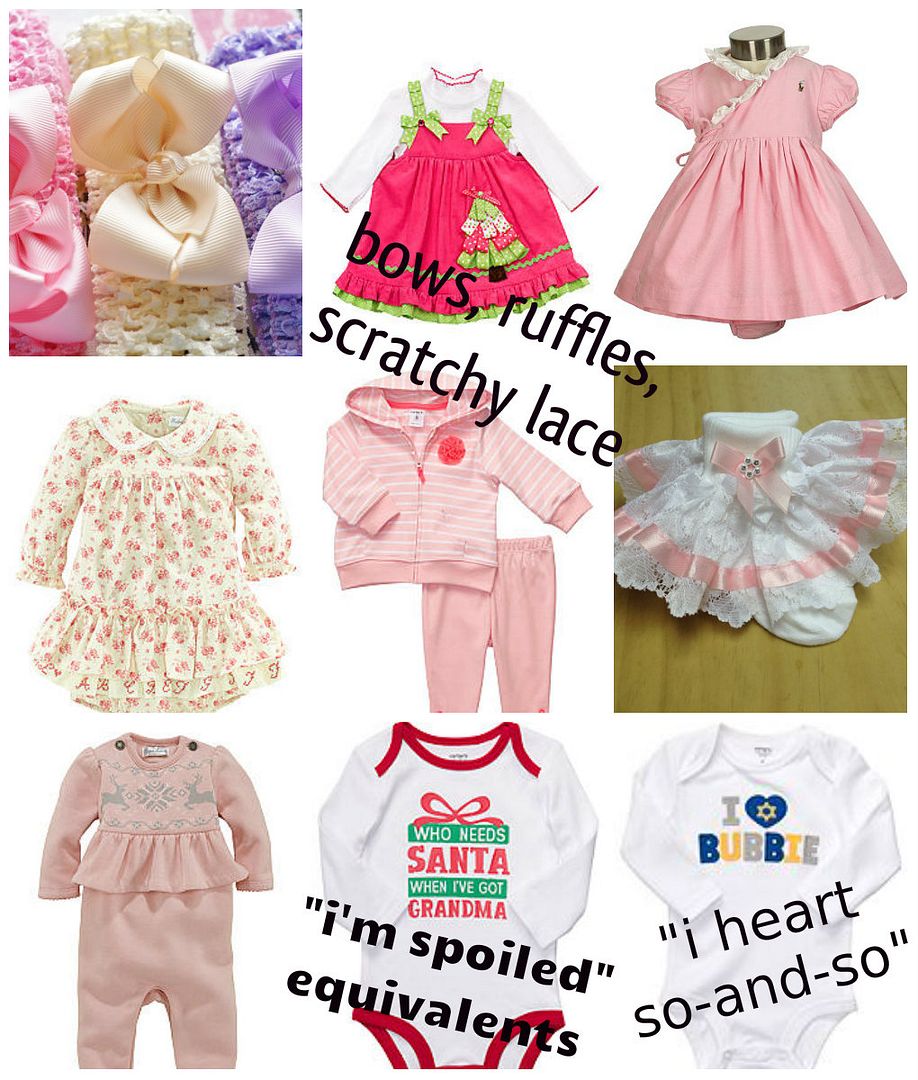 the items below are still sweet but not pinktastic.
who's it going to hurt?
especially when the parents themselves are not a fan of pink 24-7 and bows that can pick up a satellite signal from 98187195198 miles away.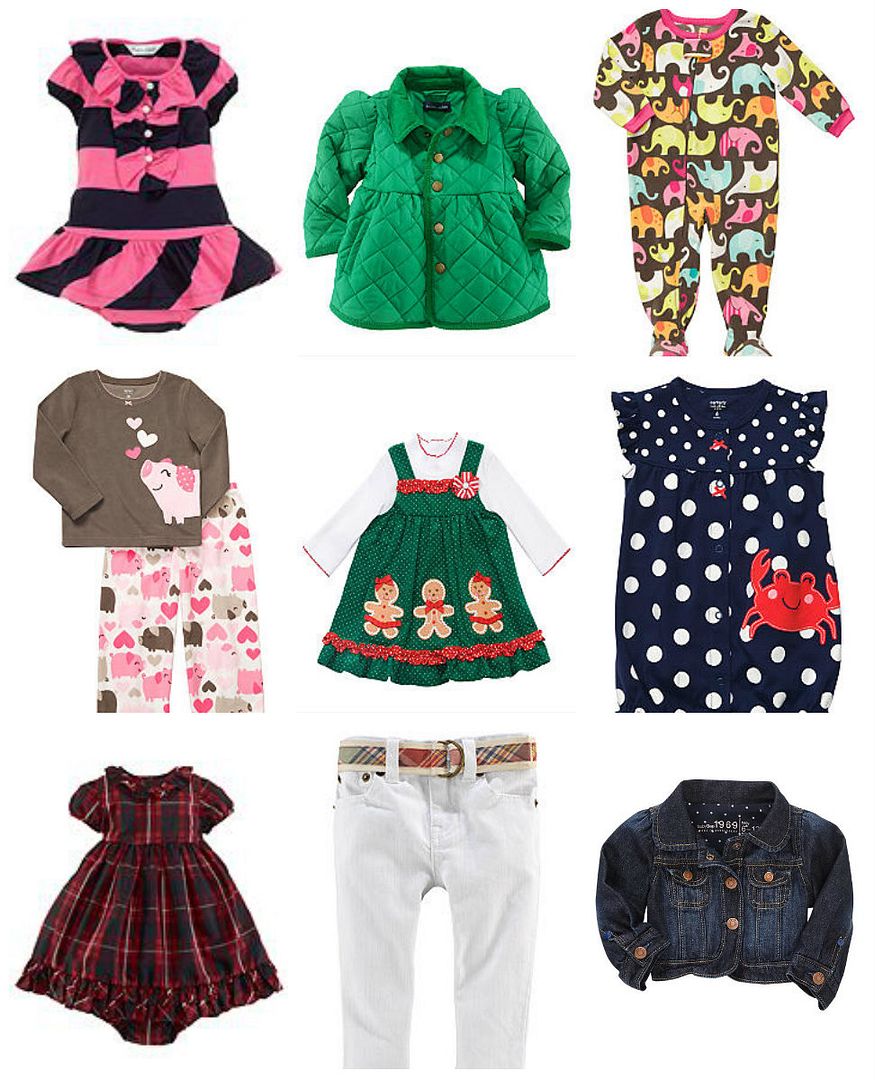 i think GAP gets it.
look!
cute!
neutrals!
no drowning in pink.
so,
if you like pink, fine.
i'm jus' sayin'.
think beyond the first few months.
think about what the parents want/need.
and think about the fact that it's gross to dress in the same damn color every single day of your life.
perhaps i seem like i have no soul, with my lack of love for pink and all,
but seriously, this is a thing.
it's just that no one wants to seem ungrateful by saying it.