Did your grandma or somebody you know have one of these when you were growin up?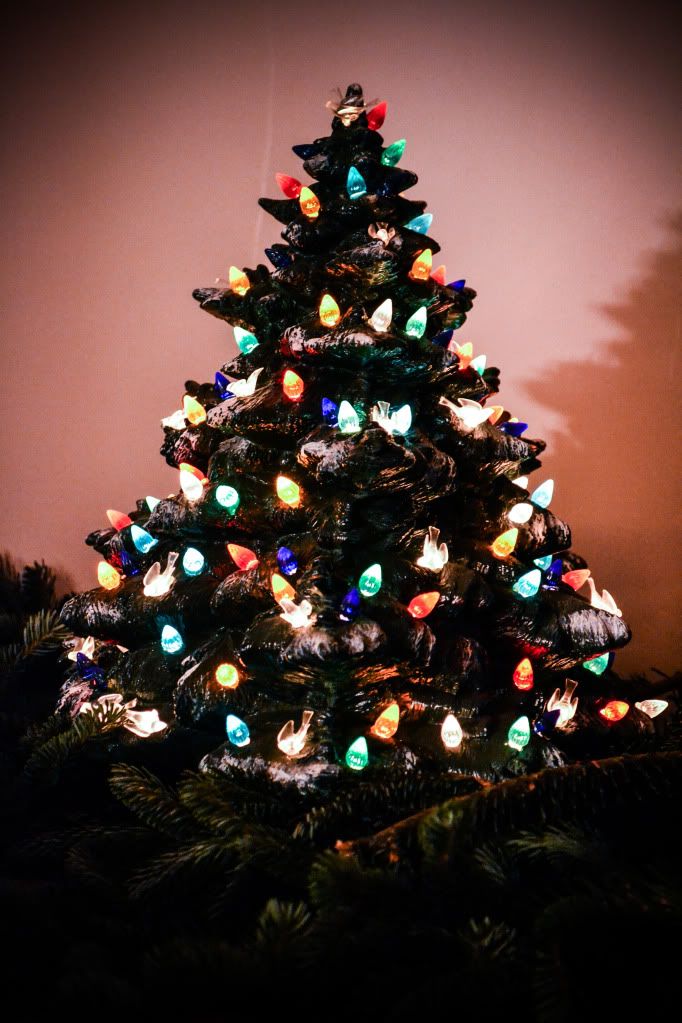 My meemaw had this one.
She told me I could have it!
It is bigger than the ones I was looking for, but I am still in love.
Not too in love with the birds, but you can buy the decorations separately - colored lights, clear lights, birds, whatever.
She got this one at a flea market years ago.
Any idea where I can get more bulbs? They just sit down in the holes that are in the tree.
What childhood Christmas decor has inspired your own Christmas decor now?