because it's awesome.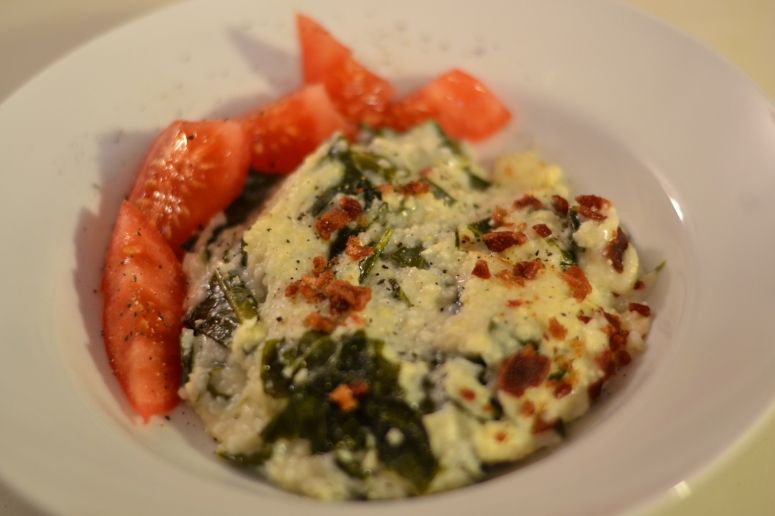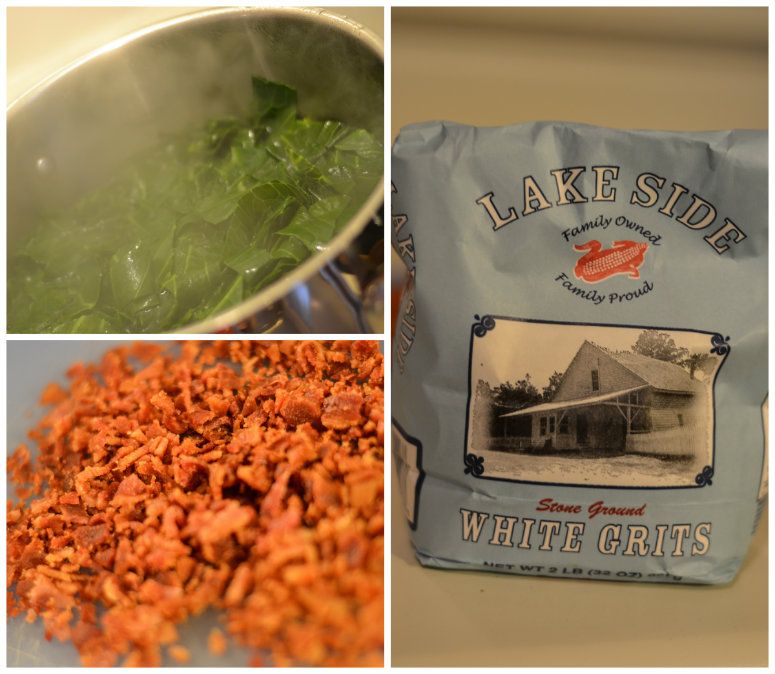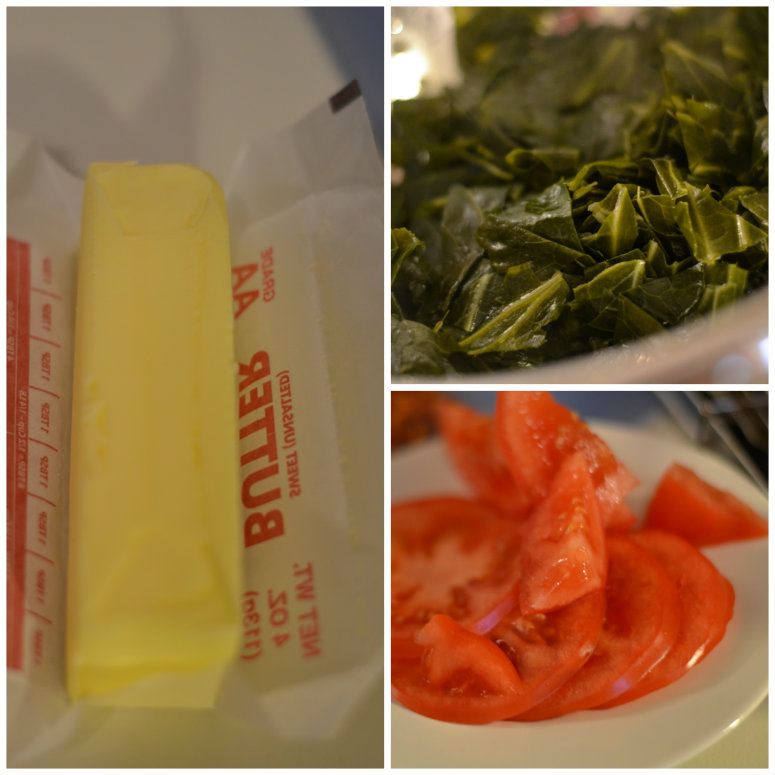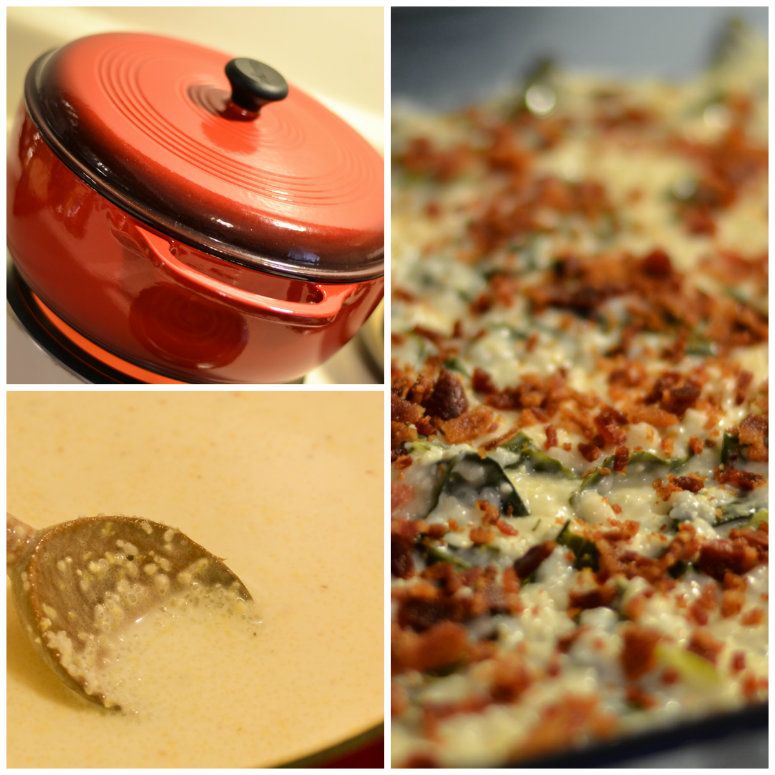 I would love to give credit to the original recipe source, but I swear I have no clue where it came from.
Some magazine. And then we made copies from copies from copies.
Lo siento, shugs.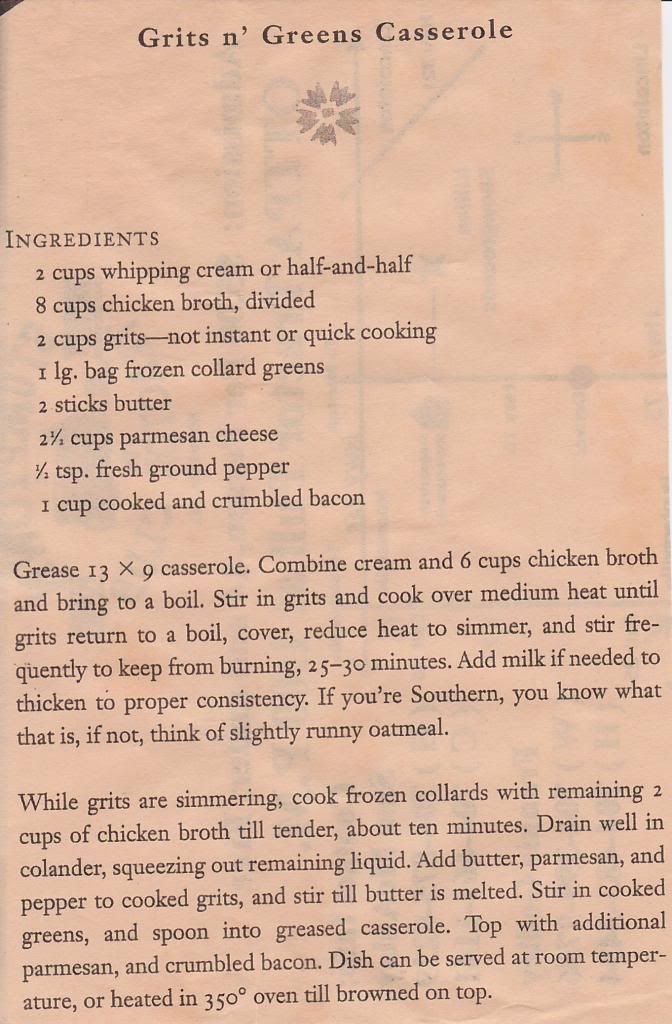 1) i have done both frozen and fresh collards. i recommend fresh. this time, i didn't have enough chicken broth to cook the collards in them, but i cooked them in water with salt and bacon grease, and then drained them as directed. shit was good. i also kept the collard green "broth" afterward, because it is excellent for cookin' grits, rice, etc. yummation. #callmecray
2) i recommend cooking the grits on a low simmer, like 2.5 or 3 ... it may take a little longer than 30 minutes to cook, but it makes for a creamier casserole. otherwise, on higher heat, the grits thicken quickly, and they dry out faster, and you have to watch that mo like a hawk and stir constantly or they will stick like crazy.
3) use a dutch oven rather than a stock pot if you can ... otherwise, stir constantly
4) i only used one stick of butter instead of two, and it was still plenty rich
5) don't cheat and use instant grits
6) you can do more or less collards - your preference, but don't mess with the portions on the part when you are cookin' just the grits
7) i like to eat mine with some sliced tomato with salt & pepper ... mmmmmmm
* ps - am i the only one who gets blake shelton stuck in my head?

i got a friend from new york city, he's never heard of conway twitty, don't know nothin' bout

grits & greens

, never been south of queens, but he flew down here on a business trip, i took him honky-tonkin' and that was it. he took to it like a pig to mud, like a cow to cud

no?

okay, just checkin'