Dude.
If you live in the Charlotte area, and you've never been to
Bad Daddy's Burger Bar
, then you needs to get to steppin. Like, supa fast.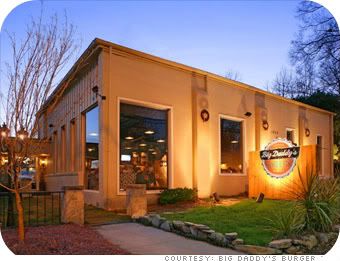 Holy.
Mother.
Of.
Pearl.
First of all, they have a gluten free menu, including Red Bridge, New Grist and Original Sin Cider. And, lots of options including bacon.
And just look at these options to build your burger ...

Here's what I had:
Burger, like the actual patty, made of 1/2 beef and 1/2 bacon!!!
topped with bacon strips that're "crispy fried" - like, it had an extra coating of crunch on it
with fried onion straws
lettuce
tomato
red onion
horseradish mayonnaise
Holy Toledo.
and the best. damn. tater. tots. I. have. eva. had.
Look at that thang! Melt in yo mouth.
And, Anj got sweet potato fries that come with this delicious dipping sauce. Sorry, no idea what it was. You know I ate several of those in addition to my big BOWL of tater tots - straight awesome sauce.
*I should mention that I don't eat the bun ... even gluten free ones ... too much carbage for this diabetic shug pie, which is why the burger is spread eagle and there is a fork in the picture.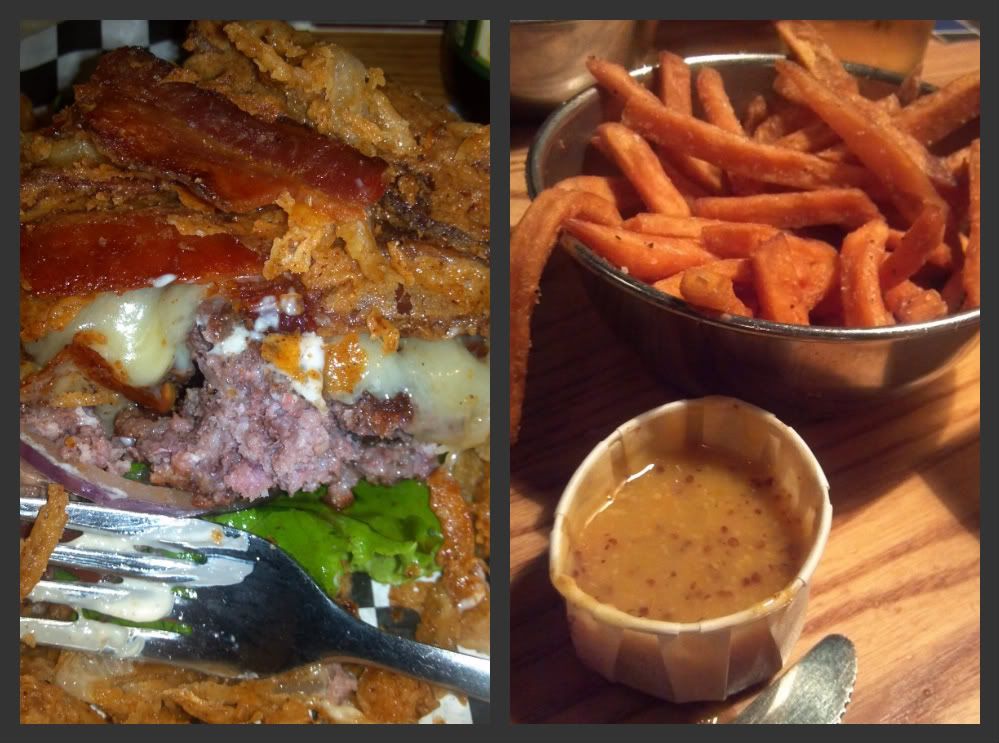 I was afraid I would have a heart attack on the way out. I swear to y'all I looked four months preggo by the time we waddled outta there.
Sick.
But worth it.
I am currently drinkin Caffeine Free Diet Coke in order to burp so I feel less like I'm going to explode.