Lord knows, it's been a while, ain't it?
Thank God above for some time off. MY BRAIN IS FRIED Y'ALL. Whew.
Sooo, a couple (random, my favorite!!!) things ...
I don't "get" The Hunger Games. I confess, I just never get on these young adult fiction trains. I read the first Harry Potter because I had to for a class in college. I have never read any of the Twilight books. Soooo, last night I was bored. A friend and I decided to go see The Hunger Games. Then, my brother texted me ... he and his girlfriend were going to go the night before, but didn't because of the whack ass crowds. So, they went last night, AND WAITED IN LINE FOR AN HOUR. What the deuce? No thanks.
Soooo, we stopped by and got my money back (ordered the tix on the phone). Instead, we hit Old Navy, Target, Walmart (yep, sure did), and Marshall's. Then, we decided frozen yogurt sounded mag, so please believe I ate some no sugar added chocolate, and some cake batter with strawberries, bananas and lots of crushed peanuts. We were headin home and started thinkin about how delish some pepperoni pizza sounded. Sooooooo, headed to Pizza Hut at 10:30 for a medium thin-n-crispy ... pepperoni and mushroom on all, onions on half - with some ranch and thousand island for dippin. But - I didn't cheat on my no gluten diet. Just scrape the toppins off: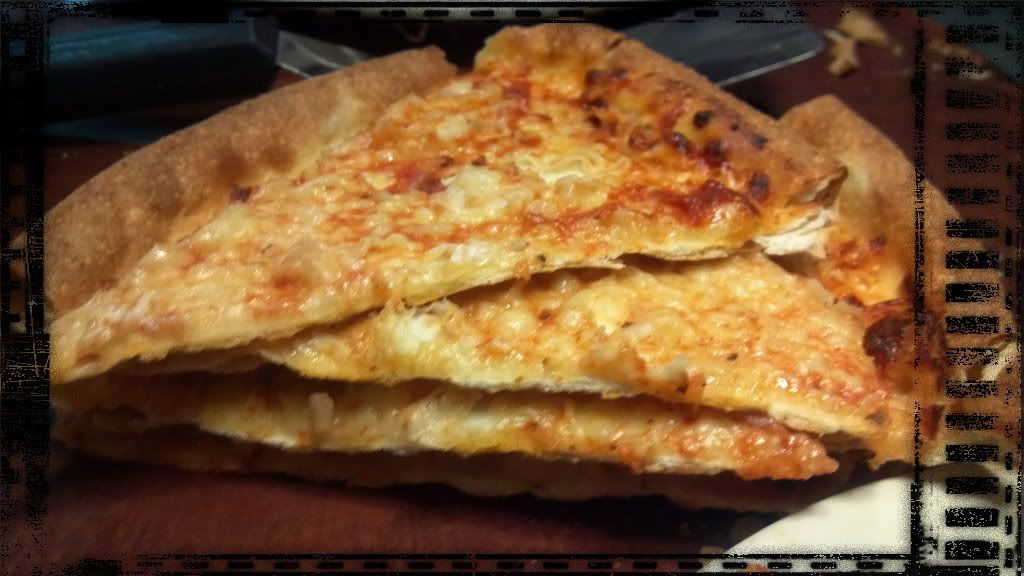 Here's some recent decisions I've made:
1) I am soooooo glad basketball season is over. Basketball games are so fast paced and STRESSFUL. But - I am proud of the Wolfpack - we had a much better year this year than we've had in the last several. And Lord knows we all love somethin to silence a Carolina fan, am I right?
2) I hate the word "kiddo".
3) Gluten Free brownies are the shiznatti. Taste just the same.
4) Tomorrow is endocrinology appt. and acupuncture appt. I am excited about both. I ALWAYS love going to acupuncture. I hope she can do something with this zit party on my face. And endo - my blood sugar has been cray lately, and I give up trying to figure it out.
5) After getting home at midnight from my tour of the county last night, I woke up at 8:00 ish to eat breakfast. Then I went back to bed. And woke up at 1:20. Probably abnormal for an adult, right?
6) Have a great week!
Hopefully I'll be in touch before another like two weeks.