I have been itchin' to cut this shit my hair off, y'all.
As much as I'd love to be one of those chicks with long, gorgeous, thick locks who does all those beach waves on Pinterest, it ain't happenin' to me in this life.
Problem was, I didn't have a go-to hair girl here in the Charlotte area.
Thankfully, my awesome cousin Shelley, who has fabulous, short, but not-mom-ish hair, told me about her girl, Liz.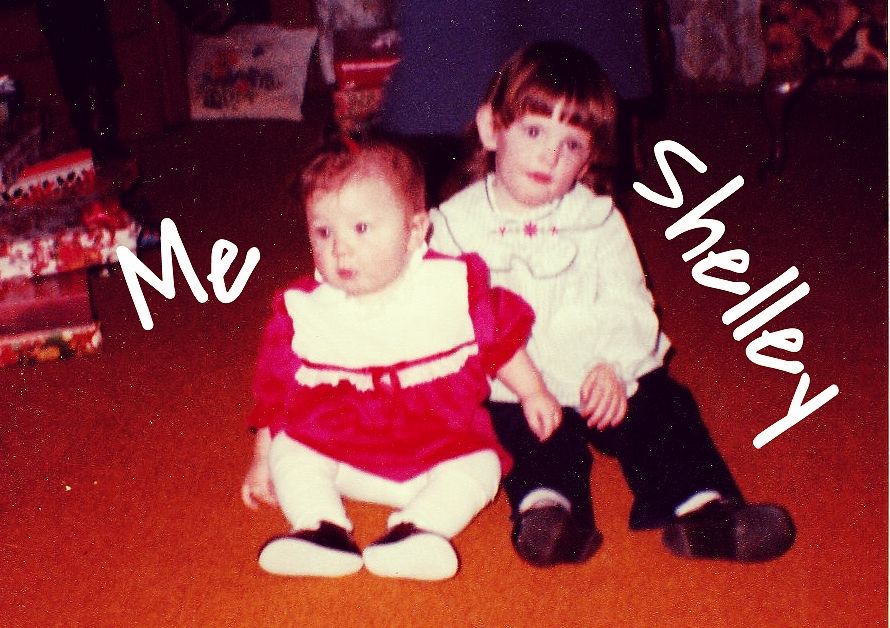 We have both always had bangin' ass hair, as evidenced by this photo.

And anyhoo ...
I am in love wit ma new hair.
I went from below the shoulders up to the chin, and since gluten made half my hair fall out, the texture is a little bit different since it started growing back.
Liz was patient, asked tons of questions about my hair texture, products I use, how I style it, etc. I could tell immediately that we were hair soul mates.
By the end of the cut, neither of us was quite sure if it was what I wanted, so she told me to go home, style it on my own, and give her a holla either way - and to just let her know if I wanted to cut some more.
Naturally, I did want to cut some more.
Short hair is like a rush for me.
So, she worked me in the next day, and BAM!
I feel way more me.
FINDING A GOOD STYLIST IS PRICELESS, Y'ALL.
The hair fairies were lookin' out, fo sho.