The weekend's rain has been pretty persistent, and is still going on today.
I don't really mind the rain so much.
To me, it's calming. I could listen to it all day.
And if it's bringing cooler temps, then I say, bring it on.
Hubs looked out our back door yesterday and noticed the birds were making the most of it.
I managed to snap a few of this female cardinal.
At first, she seemed sort of hesitant.
Like, maybe it wouldn't be so ladylike of her.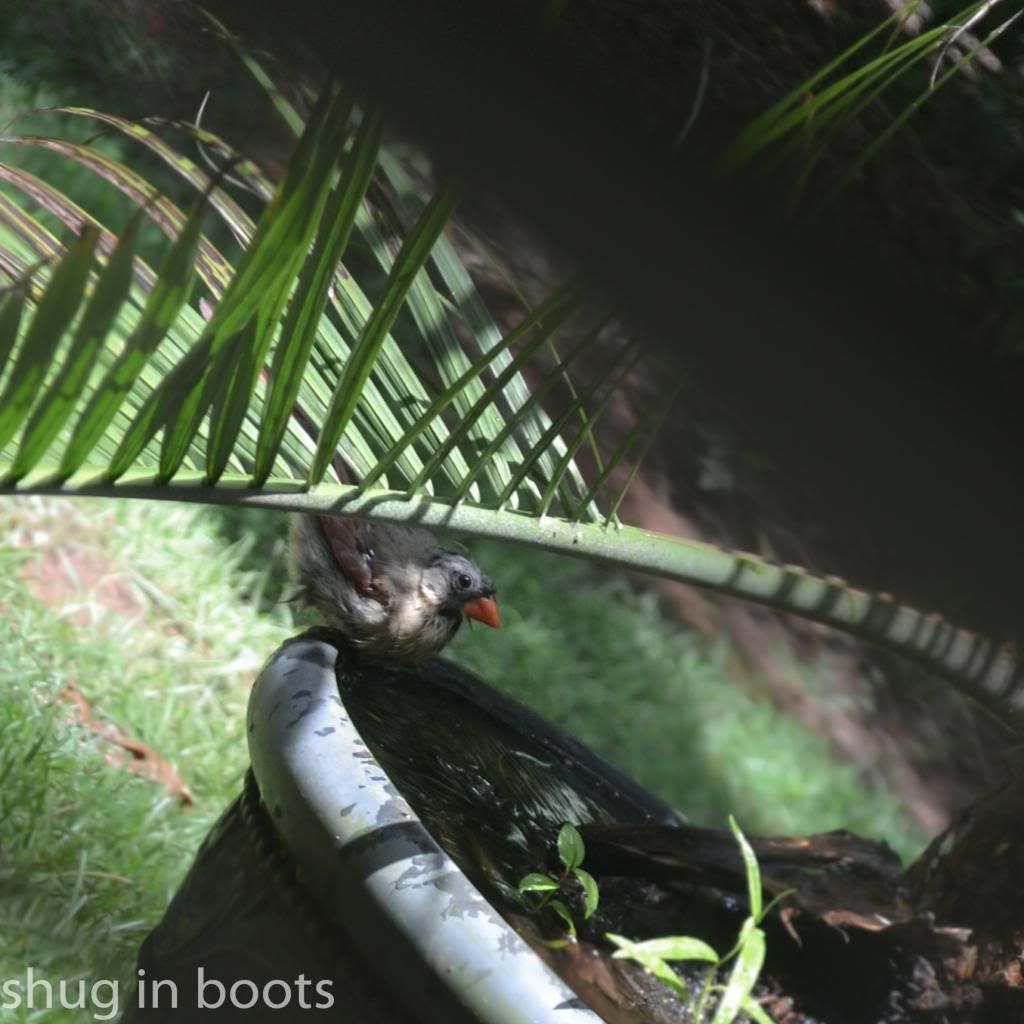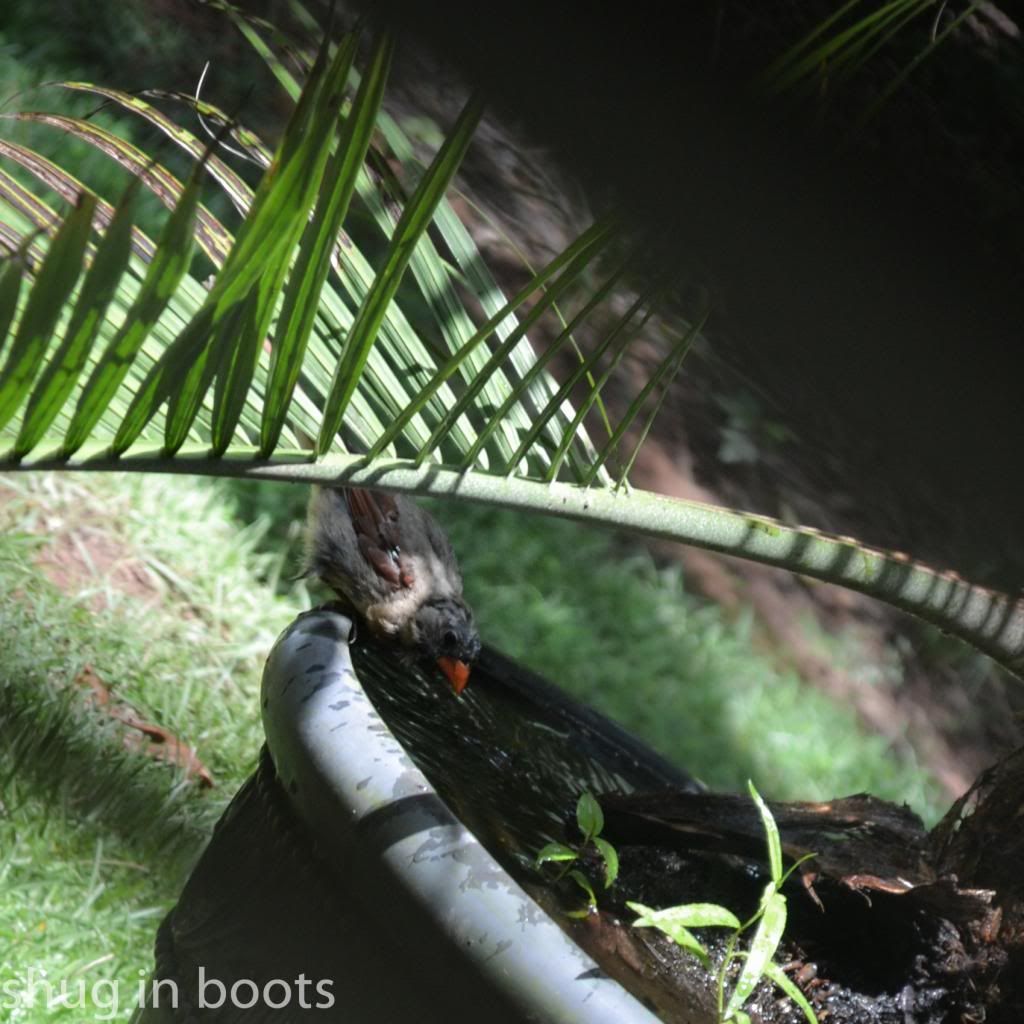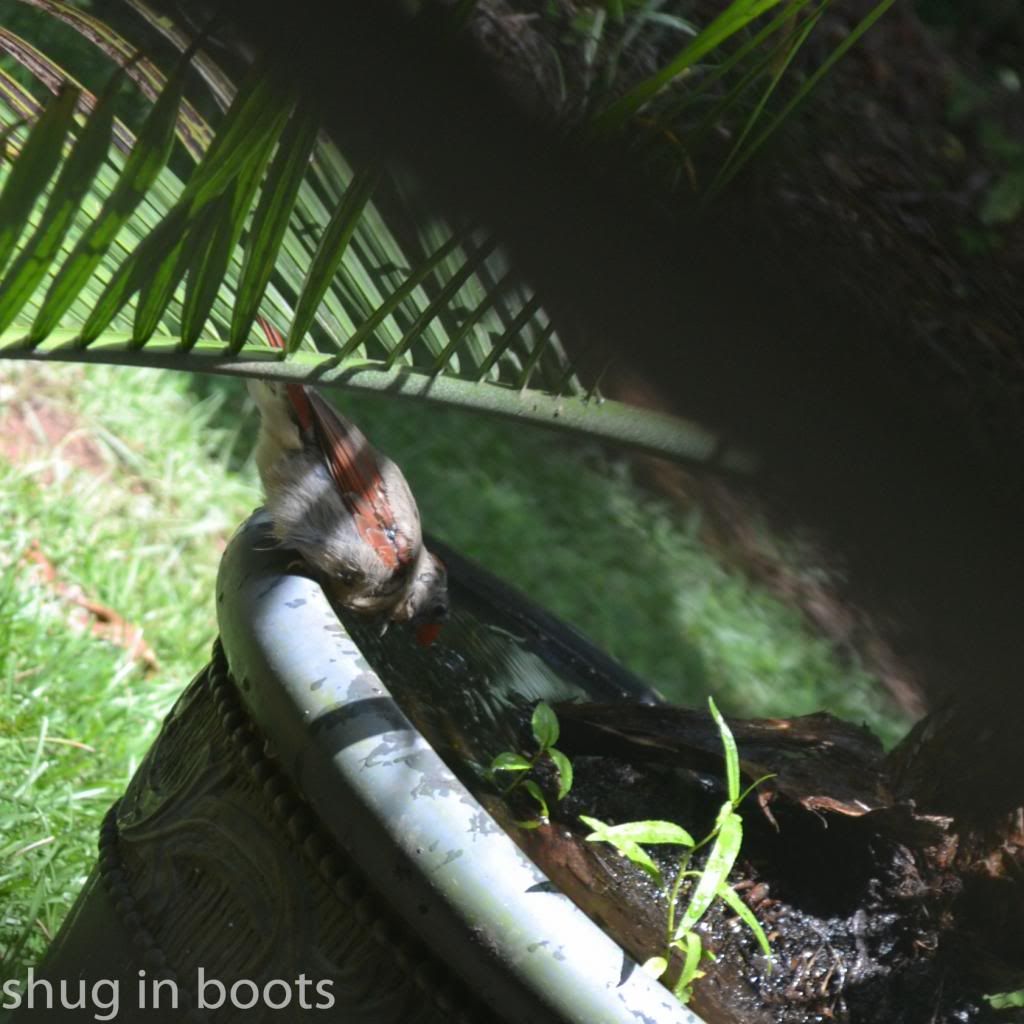 Then she was kinda like, "To hell with this. Life's too short. Shake ya tail feather!"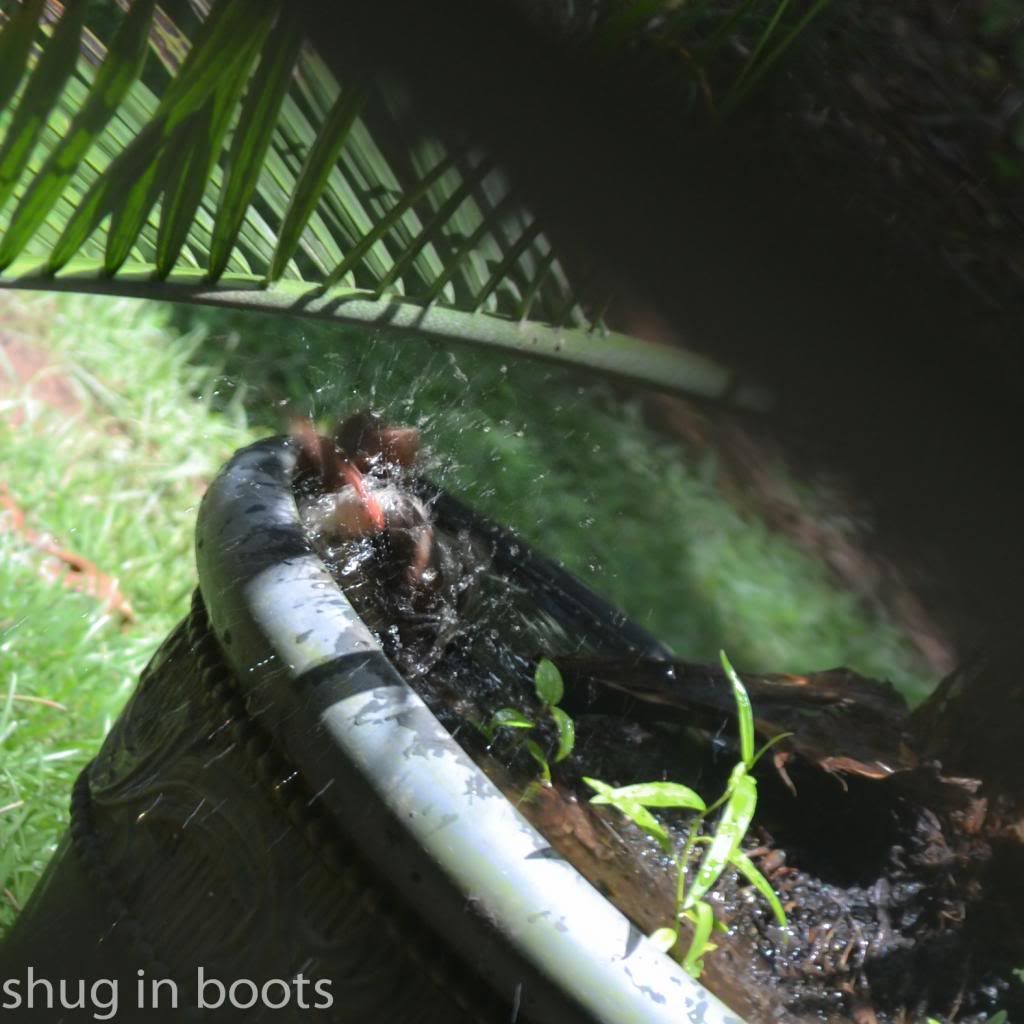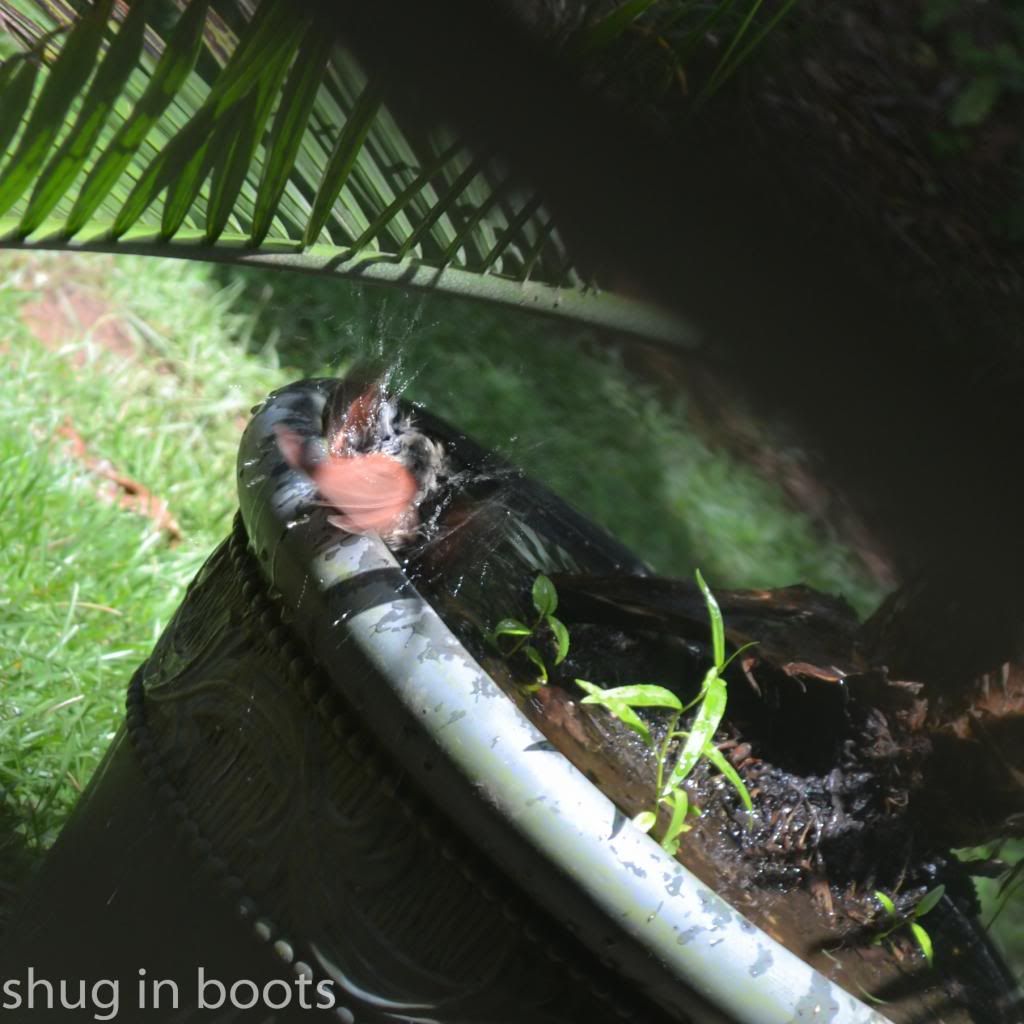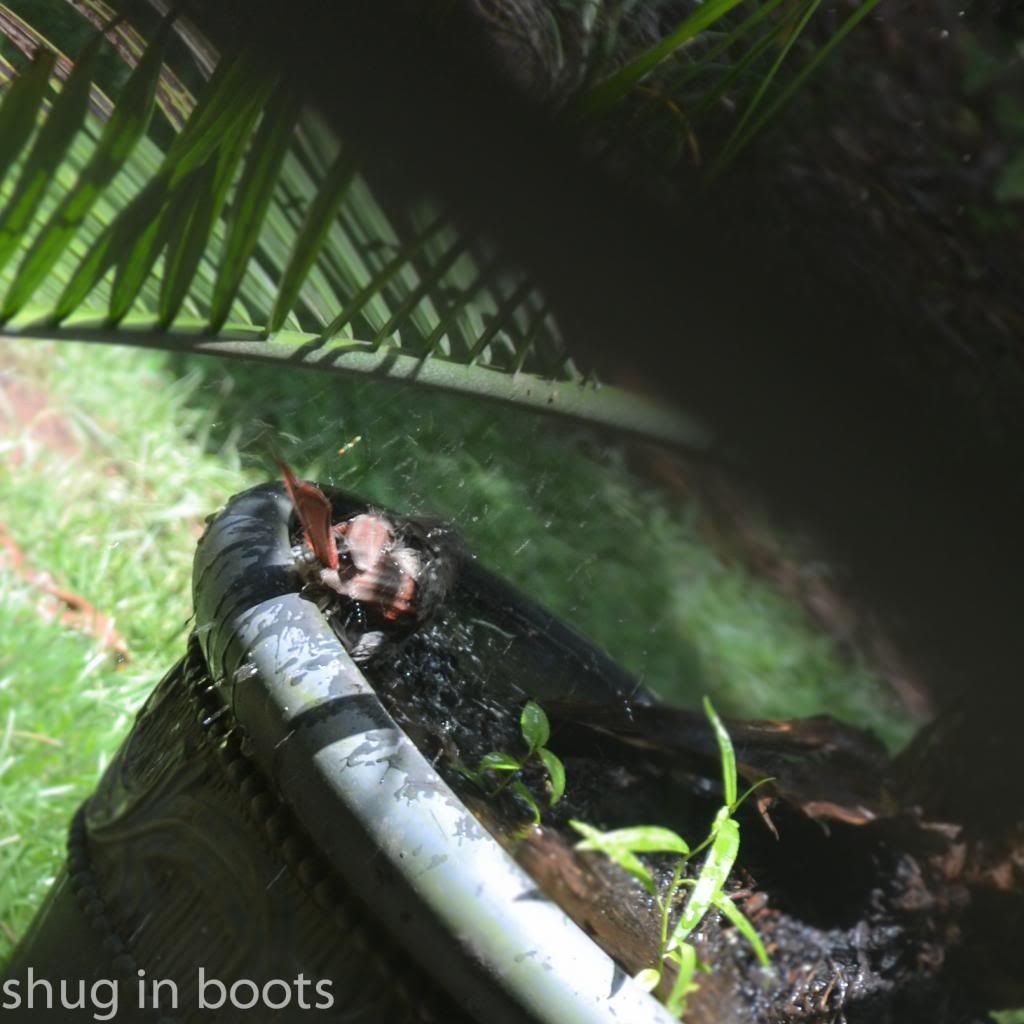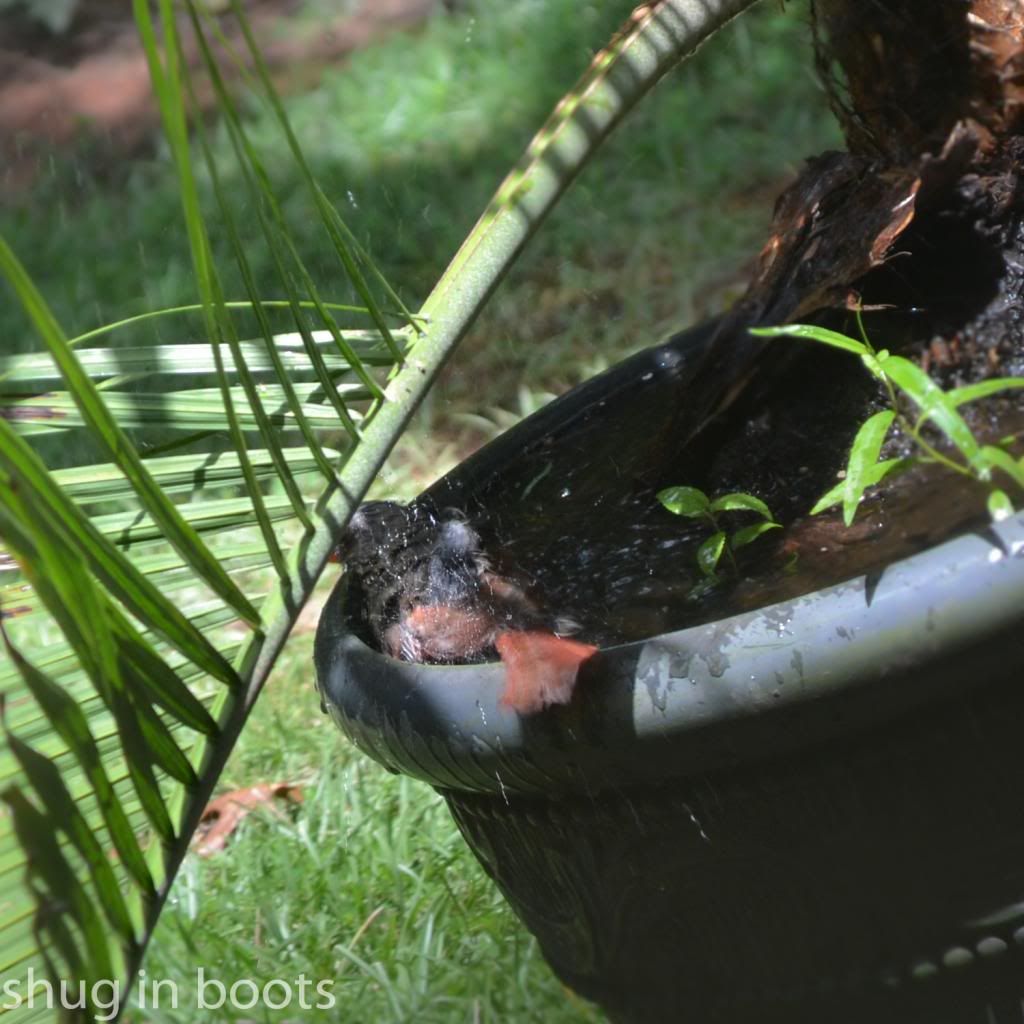 Totally worth it.
How's the saying go?
We're not here to wait for the storm to pass,
but to learn to dance in the rain.
Keep on dancin' friends, the rainbow is comin'.