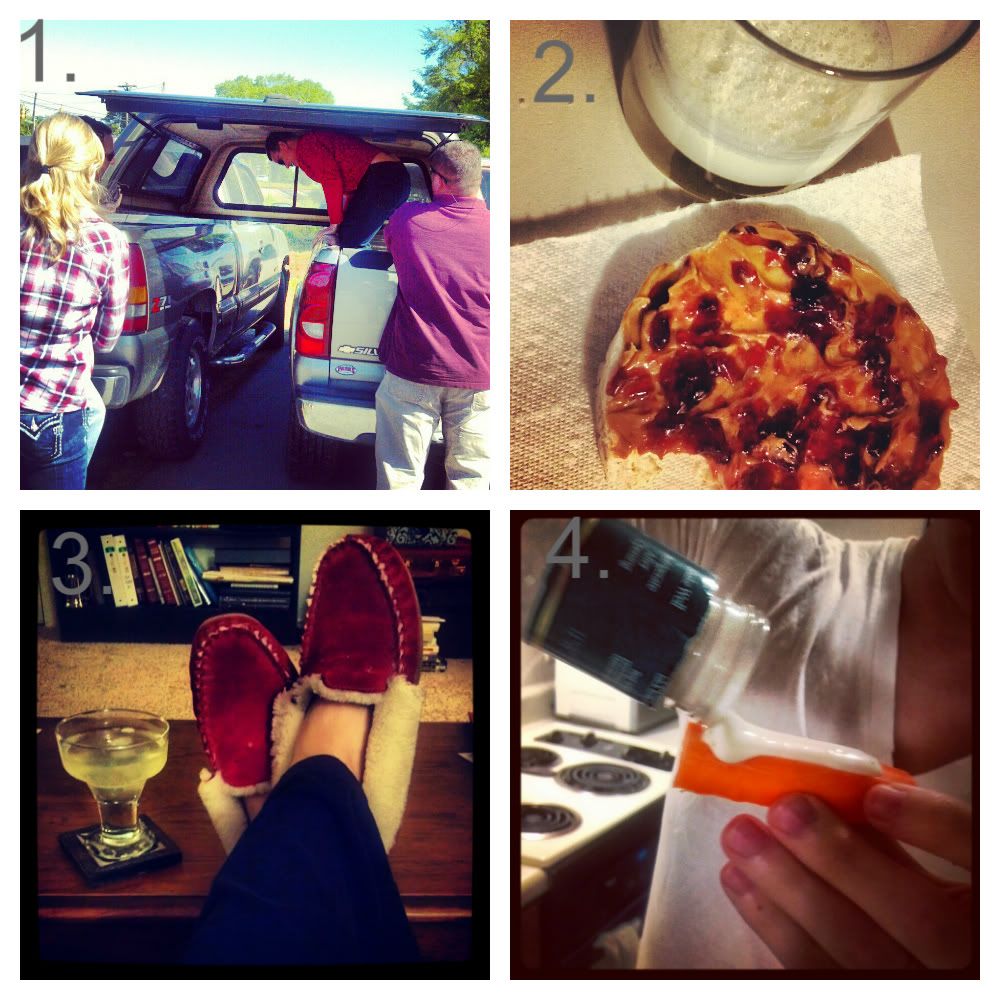 1. Manpower needed to move the camper shell from one truck to another // we bought a new mattress!
2. Gluten-free livin = peanut butter & jelly
rice cake
3. LL Beans (pre-chewed by
BrAdy - not BrOdy
- good story if you haven't read it yet) and a seriously altered Randarita (more details below).
4. Love ranch.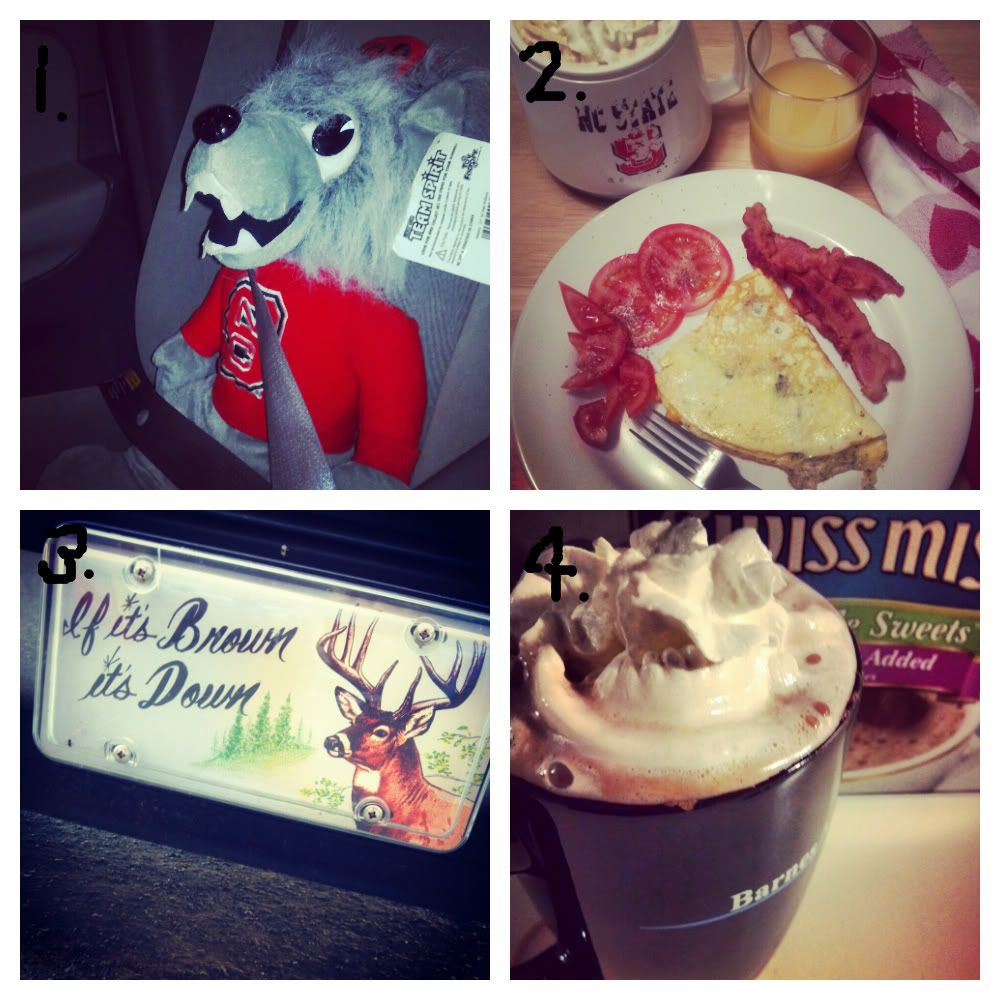 1. Mr. Wuf
2. Supa Tasty
3. True Story - my SIL had this made for her hubs' truck
4. Mmm. Hot chocolate with LOTS of whipped cream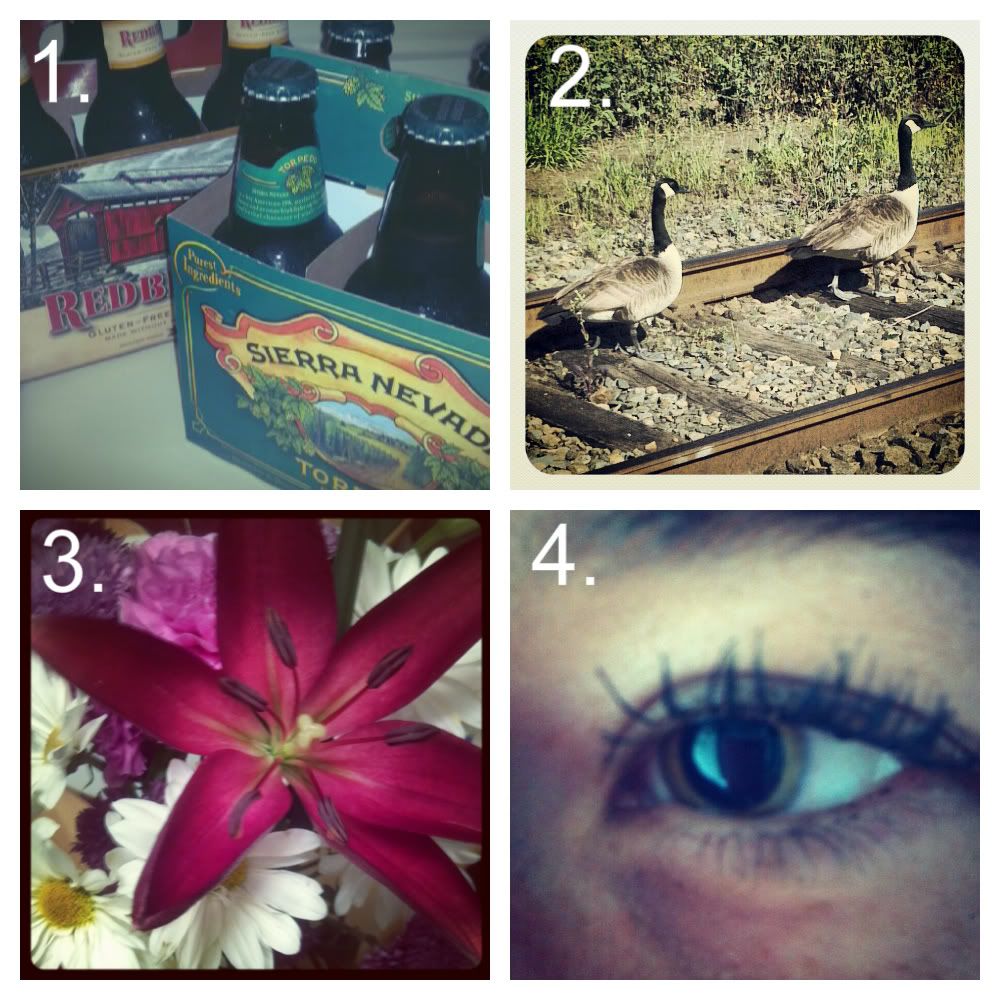 1. brew
2. geese at
the store
3. anniversary flowers
4. dilated eye via diabetic eye exam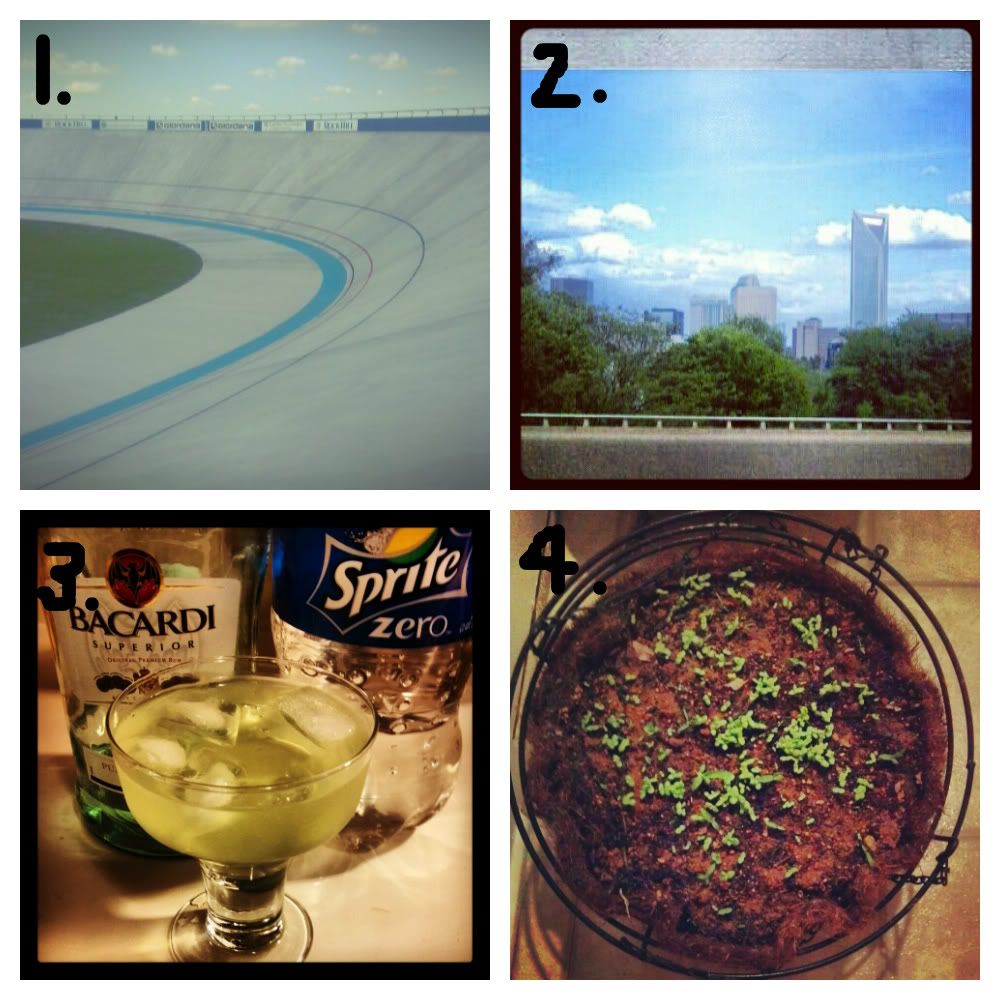 1. velodrome
2. Charlotte
3. alteration of
Miranda Lambert's Randarita
(I used regular Crystal Light Lemonade instead of Raspberry)
4. too cold outside for plants all of a sudden :(
Tha's all for now ...