Whattup, peeps? Guess what? I may have had 3 Diet Cokes and a Grande Mocha Frappucino in a 2 - 2.5 hr. time frame. Welcome aboard.
I decided, I am in love with the great state of NC, and am clearly favored by God to be born and raised here - and, in the south in general, really. (No offense to you shugpies from somewhere else. Thanks for readin. ;) ) Anyhoo, I have spent a great deal of my life in a car - either ridin or drivin back and forth between NC, SC and VA. No complaints here. ;)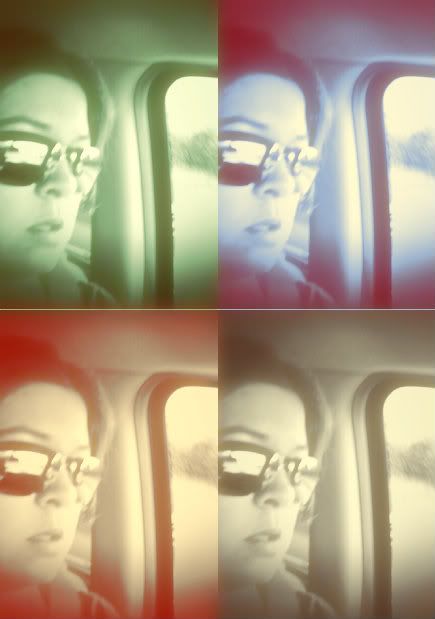 I was born in the northern part of NC, within a half hour or so from the Virginia line - in a town where there's not a lot to do. Sooo, drivin to VA happened on the reg.
Also, my dad's job moved us around a good bit growin up, and as a result, I've lived in several towns in NC, as well as a
2.5 year stay in VA
. Since being an adult, I've also lived in SC twice ... so far. ;) Once at the beach, once on the state line. I have spent, and still do spend, A LOT of hours ridin back and forth, between 2 or 3 towns, 2 or 3 times a month. And
as I've mentioned before
, I LOVE TO RIDE. To me it is straight up therapy. No yackin. No phone ringin. No email. Just my music. My car. My windows down.
In NC - you see lots of rolling hills, wild flowers, farmland, ponds, lakes, mountains, beaches ... hear blue grass, have pig-pickins and buy stew to raise money for a cause. People are nice when you stop for gas in a random town. Strangers say ma'am when you buy groceries. Yes, I love it.
I especially love it in fall and summer - fresh air and ridin for hours. Today, I left from the Charlotte area to meet a friend in the Greensboro area for lunch. I was telling her how much I dream of an old house on a bit of land, close enough to family, but not close enough to neighbors to shake their hand out my bedroom window. I don't wanna hear what you're doin in your house. I don't want to wave at yo ass every time I check the mail. No offense.
Anyhoo - on my ride back, I just thanked God for a beautiful day, and for havin him raise me where he did. Just gorgeous.
As I was rockin out to my radio on the way home, I heard both of these songs, which I am totally obsessed with.

Yes - Dirt Road Anthem is old, but it's my blog, and I say it's still magical.

The other song - Fly Over States reminds me of the beauty that's often overlooked in a small town. Y'all know I LOVE ME some Jason Aldean.


I guess you learn to love whatever you grew up with. (Or maybe for some people, the opposite?) And the world is full of beautiful places. And while I like a little taste of downtown city life every now and then, I'll take the sound of crickets over the sound of traffic and nightlife any day.
Peace out, sugar lumps.